XS-707 is a rompler made out of a TR-707 kit sampled from an EMU EMAX 12bit sampler.
I recorded all the 127 velocity layers from each drum element to capture the sound of its fine analog filter. To do so I used an analog graphic EQ to boost some good frequencies, ending up in a tube preamp to add some warmth…
It is called XS-707 because of the excessive sampling aspect, resulting the use of 1905 samples. You might consider it's way too much and you may be right… But that's the way I like it, to back up my old hardware for my own use.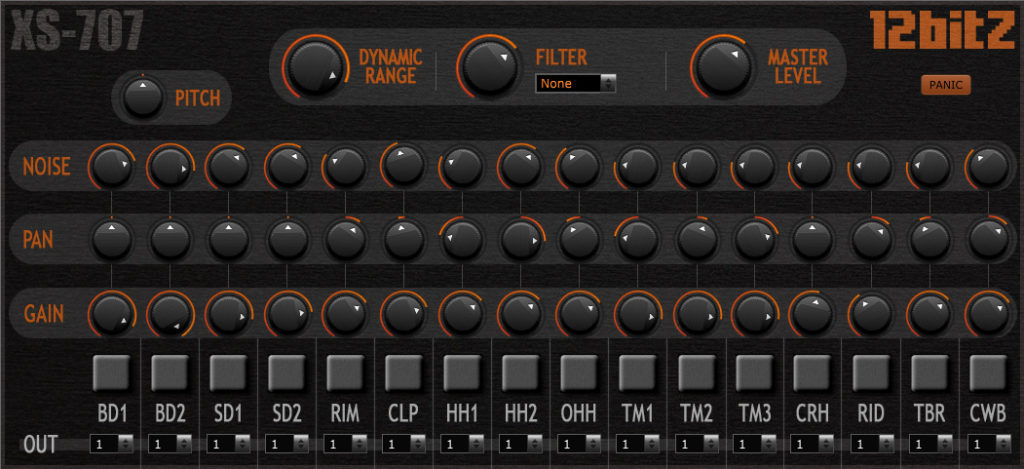 1905 samples – 24 bit 44100 Hz. (440 MB unzipped)
127 velocity layers.
16 assignable outputs.
-/+ 2 pitch bend knob control.
LP/HP filter.
Avalaible for Windows and Mac.
Mac users : this plugin may not be compatible with recent OS versions…
Downloads @ PLUGINS4FREE